Product Spotlight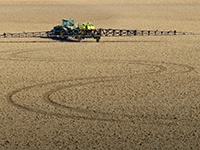 Steerable Hitch Option
Minimize the amount of crop run over, while creating just one set of tracks on the headlands, hills and ridges with the Top, Air steerable hitch option, available on the TA1600 and 2400 sprayers.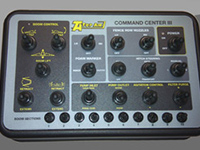 Wireless Controller
Enjoy a cleaner tractor cab and easily calibrate your spray tips with the new wireless controller from Top Air . Best of all, like many other exclusive features offered from Top Air , it's standard on all Premier T-Tank model sprayers.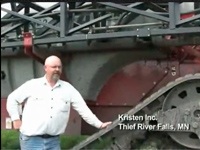 Video Testimonials
We build the best pull-type sprayer on the market, but don't just take our word for it. See what some of our customers are saying about their Top-Air Sprayers.
Tradeshow Dates
Jun 19 - 21
Western Canada Farm Progress
Regina, Saskatchewan
Jul 16 - 18
Ag In Motion
Saskatoon, SK
Aug 6 - 8
Farmfest
Redwood County, MN
Aug 6 - 8
Empire Farm Days
Seneca Falls, NY